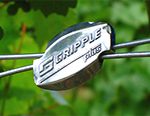 OVERVIEW:
Gripple is renowned for providing innovative, cost-effective solutions for fencing applications. Gripple products work with a wide variety of mild and high-tensile fencing wires. Applications run across barbed and plain fencing types, and on anything from stock to electric fencing, thus replacing traditional methods to save on time and labor.
The Gripple Plus range allows for joining, tensioning and repairing of wires, eliminating the need to tie and knot wires to ensure the integral strength of the fence is never compromised.
The T-Clip is a revolutionary solution for securing a fence at an end post, which is particularly useful on horse and deer fences with multiple line wires where space is tight.