OVERVIEW:
Whether it's our low carbon 2-point or our 4-point barbed wire, the durability, and strength will impress every user.
OKBRAND Premium Barbed Wire meets or exceeds ASTM A-121 specifications. With sharp, evenly spaced barbs, and a minimum 950 lb. breaking strength, OKBRAND repels even the most stubborn of animals. The Class I galvanized zinc coating helps provide you with years of protection for your fence. However, if you live in a coastal area of harsh weather conditions, or just want a little extra protection, OKBRAND offers Class III galvanized coating to give you that added protection.
Each roll allows for consistent unwinding with zero splices, a non-collapsible reel, and an easy handle.
SPECIFICATIONS:
BARBED WIRE – 2 – POINT

ITEM #

PRODUCT
ZINC COATING
BARB SPACING
STRAND WIRE GAUGE
ROLL LENGTH
APPROX. WEIGHT
ROLLS PER PALLET
TAG COLOR
ASTM
0100-5
Premium
Class III
4″
12.5
1320′
84 lbs.
27
0100-0
Premium
Class I
4″
12.5
1320′
80 lbs.
27
BARBED WIRE – 4 – POINT
ITEM #
PRODUCT
ZINC COATING
BARB SPACING
STRAND WIRE GAUGE
ROLL LENGTH
WEIGHT
ROLLS PER PALLET
TAG COLOR
ASTM
0105-5
Premium
Class III
5″
12.5
1320′
91 lbs.
27
0105-0
Premium
Class I
5″
12.5
1320′
88 lbs.
27
RECOMMENDED FOR: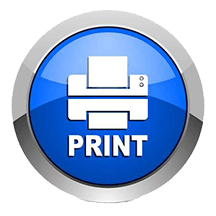 BARBED WIRE CUT SHEET
IMAGE GALLERY: